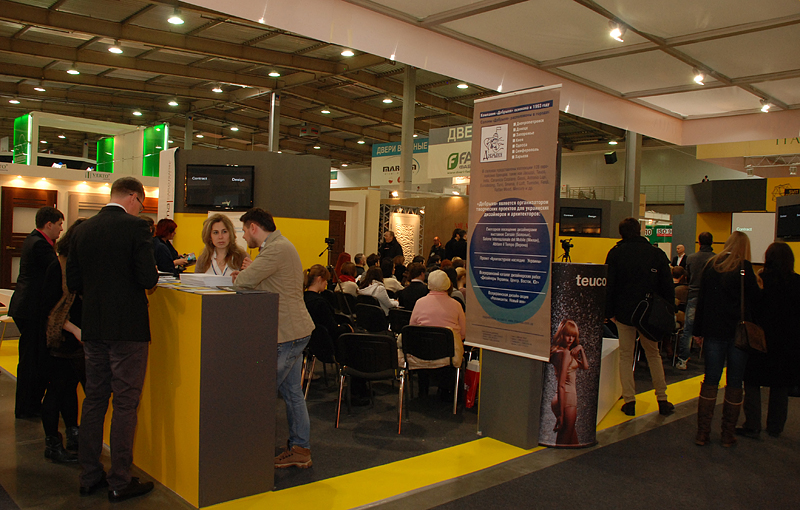 Climate Design –is a communication platform in the center of the exposition of the International Building Exhibition COMFORT HOUSE 2013, a unique installation of building materials and technologies in the context of improving the quality and comfort of life, and energy savings.
Climate Design – is a special platform, the meeting place of professional operators of the construction market with architects and designers, private developers, owners of commercial real estate, the HoReCa sector and industrial projects. This is a new form of communication of the decision makers.
On the platform Climate Design – the samples of construction materials, equipment and components from the leaders of the construction market will be displayed. The latest achievements, advanced technologies, innovative design, mainly aimed at the development and introduction of energy-efficient, environmentally friendly materials and technologies for a comfortable and secure life will be presented.
Workshops, seminars, conferences, product launches and other events will be held at the platform of Climate Design during four days of the exhibition. It is here that the plan of the actions is worked out, which ideally answers the purpose to reduce the expenses and maintain the comfort of life.
Building Exhibition COMFORT HOUSE Climate Design - promotes the sector development and creates optimally comfortable conditions for professionals, manufacturers, allowing them to share their experience, make new contracts, as well as to choose a strategy for further development in its optimal solutions.